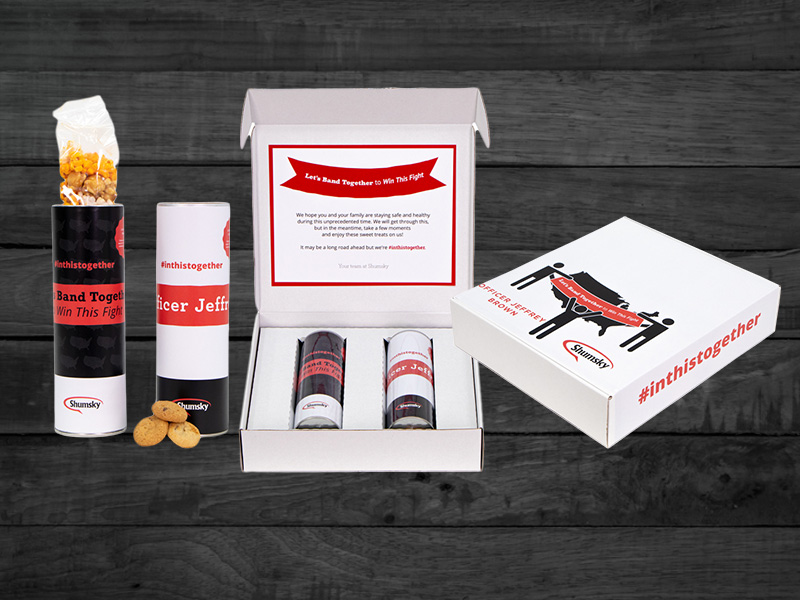 How to Transition to Virtual Events
(From In-Person Events)
"The playbook that we've been working off of for the past couple of years needs to be thrown out. Things are really different. Needs have changed. And as a consequence, we need to change."  – Marcelo Alba, Lead Events & Experiences Strategist, Google
Business is not as usual, and as we learn to navigate our new world, discovering ways to carry on with our lives and conduct business without completely hitting the pause button– we've had to adapt. Smart companies are listening to the needs of the world. Many have pivoted their products, services, and strategy to meet those needs. As we've seen, this has inspired a gigantic but necessary shift to all things virtual. In the past, many of us have experienced the traditional webinar or video conference calls, but now a new opportunity arises in the realm of virtual business–transitioning from in-person to virtual events. 
Drawing some inspiration from our friends at Google, we've compiled some tips and tricks to help businesses taking their brands online.
Before the Event
Understand Your Audience
Listen to your customers and ask questions. Figure out their needs. What topics, sessions or products are going to be most valuable to them during this time?
It All Starts With a Plan
A lot of companies are new at this, but you don't want it to seem that way! Develop a plan and execute it accordingly. 
Decide what you'll be sharing, how will be sharing, and who will be sharing. Delegate or recruit a high-energy individual to act as the "virtual host" and have them welcome everyone, introduce speakers, and keep the event running smoothly. 

We don't want to hear from just one person the entire time, so plan for a number of individuals to share information.

Implement a Marketing Strategy to Drive Attendees
Now that we've planned this fantastic virtual event– it's time to drive some attendees! Use your mailing list to invite existing customers to join your event and advertise to your network to encourage prospects to listen in. Post on social media accounts and dedicate some of your advertising budget toward reaching new audiences.
Generate some excitement for your virtual event– you want it to feel like something your customers don't want to miss! 
Hint at the products, services, and strategies that will be revealed during the event.

If time allows, run a special promotion like having your target audience pre-register by a certain date and receive a swag box for everything they need during the event. Fill the box with creative items like a notebook with insert pages about your company, a branded t-shirt, or delicious snacks.
Rehearse. Rehearse. And Rehearse Some More. 
You know what they say–practice makes perfect. Even though you may be new at this, we want the audience to think you're a pro. Have a rehearsal before the event, including working out the technology to make your event run smoothly. 
During the Event
Engage With Your Audience
When showcasing your event use a platform that offers engagement features like a chatbox. The chat is an amazing feature to engage your audience and gather real-time feedback. Greet attendees by welcoming them to the chat. Ask people to share where they're tuning in from. Have a set of pre-written questions and be ready to ask questions organically. Encourage people to share their thoughts and reactions throughout the event. (This is a really cool feature because typing in the chat can be a lot less daunting than raising your hand and speaking in front of a crowd–often times we see a lot more engagement out of it!)
Trivia, Games, Prizes
Encourage attendees to play virtual games or answer fun trivia questions to win prizes like free product samples to be shipped after the event. This can be done using the chat feature and a pre-set list of questions for the audience. This is a great way to engage your virtual audience. 
After the Event
Send Out a Thank You Gift
Sending your virtual attendees a thank you gift or email after the event is great practice and acts as a way to follow up with your guests. 
Send Follow Up Communication to Gather Feedback
Listening to your customers is necessary to understand how to better serve them. Ask for feedback, be transparent about wanting to learn and improve. Most importantly, incorporate that feedback into your next event. 
Hopefully, this gives you plenty of ideas and things to think about while planning your next virtual event. Contact us to start brainstorming Virtual Event giveaways here.