Boost Engagement & Dayton Dragons Announce Naming Rights Partnership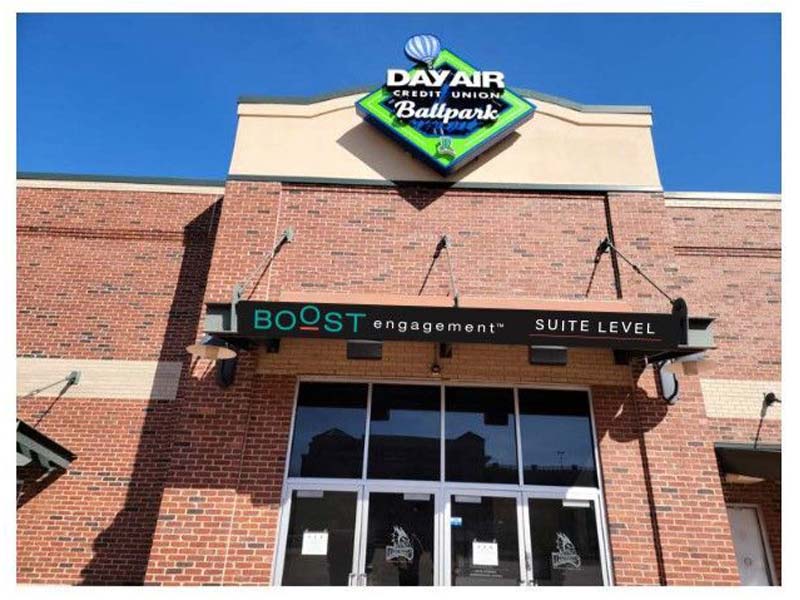 May 3, 2021 — (Dayton, OH): Boost™ Engagement and The Dayton Dragons announced an agreement of a four-year Naming Rights partnership for the Boost Engagement Suite Level at Day Air Ballpark. The Boost Engagement Suite Level includes 28 luxury boxes as well as the ballpark's entertainment control center, television and radio broadcast booths, and press box area.
Boost Engagement and the Dayton Dragons have been partners for over 21 years, dating back to the launch of the Dragons franchise in 1999. The relationship began with Shumsky – a brand of Boost Engagement LLC – supplying various items that were needed during the initial period of the Dragons history, such as team store merchandise, promotional, t-shirts, hats, and bobbleheads. The idea of the new naming rights partnership originated in 2020 when officials from Boost Engagement approached the Dragons about assisting the organization following the cancelation of the 2020 baseball season.
"This is about Business and community," noted Boost Engagement CEO, Dawn Conway. "The thing we love about the Dragons is that when they say they will work hard for you, they do! They have been a game changer for our downtown and for our entire community. We are proud to help them get back on their feet."
The Suite Level at Day Air Ballpark is a tremendous business networking area within the Dayton community. Over 70 of the top 100 companies in the region book suites on the Boost Engagement suite level; and 66 of the top 100 employers have outings on the Boost Engagement suite level. Almost every Chamber of Commerce across our region hosts activities and networking events on the Boost Engagement suite level.
About: Boost Engagement LLC is the WBENC Women's Business Enterprise parent company of Boost Engagement and Shumsky, located in Dayton, Ohio. They specialize in driving brand engagement through promotional products, recognition solutions, and online stores for customers who span the globe. Learn more at shumsky.com and engageboost.com.