Boost Engagement LLC Tops List of Largest
Dayton-Area Ad Agencies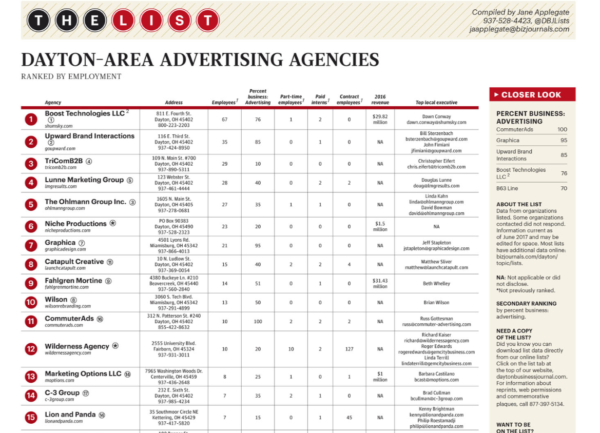 Boost Engagement, LLC (formerly Boost Technologies, LLC), parent company of Shumsky, was just named #1 on the Top Advertising Agencies list by the Dayton Business Journal. The rankings were locally researched by Jane Applegate of the Dayton Business Journal, with the final rankings based on number of local employees.
Dayton has been home to Shumsky since it was founded in 1953 by Hy Shumsky and has remained a family-owned business for three generations. "We take a lot of pride in being part of the Dayton community for over 60 years," said Michael Emoff, grandson of Hy Shumsky and current Chairman, "We are proud to be ranked #1 on DBJ's Top Ad Agencies list for the second year in a row."
Dayton Business Journal subscribers can view the complete list on their website.