Shumsky Earns Supplier Award from Aptiv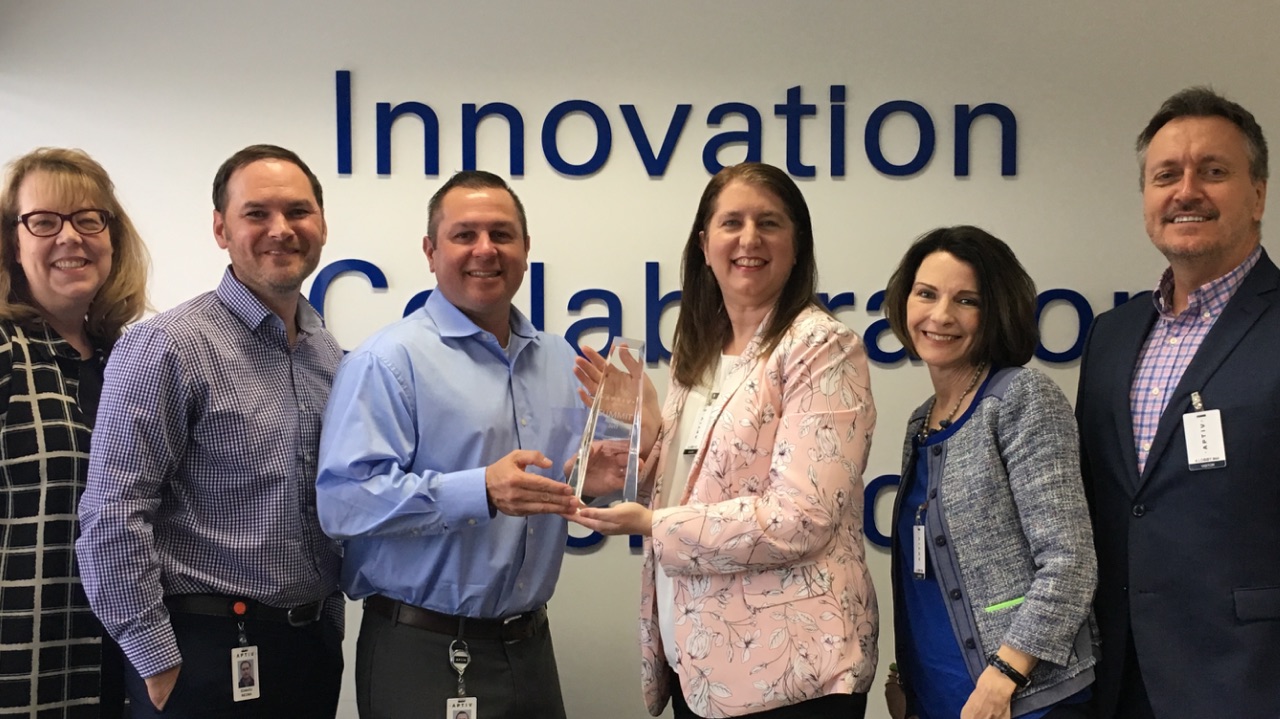 Shumsky recently received a 2017 Supplier of the Year Award from Aptiv. The honor distinguishes Shumsky's commitment to and achievement of quality, value, and cost performance.
"We have had a partnership with Aptiv (formerly Delphi Automotive) for 30+ years, and we are pleased to receive this recognition," said Dawn Conway, CEO of Shumsky and Boost Engagement.
"Suppliers like Shumsky play a significant role in Aptiv's success," said Sidney Johnson, senior vice president, Aptiv supply chain management. "We appreciate their outstanding performance and dedication to excellence."
Shumsky is an internationally recognized market leader in branded merchandise and employee engagement programs. For 65 years, it has delivered award-winning creativity in promotional marketing. Shumsky is a part of Boost Engagement's family of companies, which was recently ranked on the Inc 5000 list of fastest growing companies, as well as Women Presidents' Organization list of the Top 50 Fastest-Growing Women-Owned Businesses.