Shumsky Embraces Prop 65 Warning Labels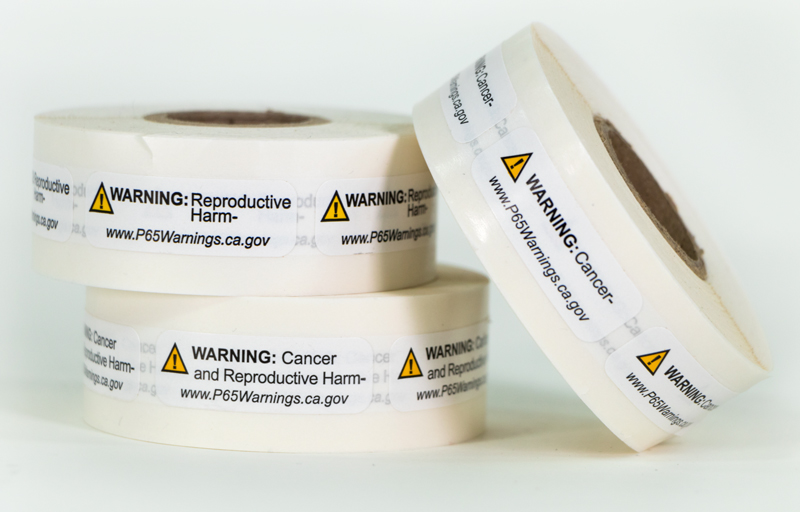 Proposition 65, a California state regulation, released new requirements that went into effect at the end of August 2018.
New regulations change the safe harbor warnings in several ways. Labels go beyond the previous notice that a product "contains" a chemical, stating instead that a product "can expose you to" a specific chemical. Labels also must include:
The name of at least one listed chemical that prompted the warning

The internet address for California's Office of Environmental Health Hazard Assessment (OEHHA),

www.P65Warnings.ca.gov

, which includes information on the health effects of listed chemicals and ways to reduce or eliminate exposure to them

A triangular yellow warning symbol on most warnings
Formally known as the Safe Drinking Water and Toxic Enforcement Act of 1986, Prop 65 is intended to give consumers opportunities to make informed decisions to protect themselves from exposure to chemicals that can cause cancer, birth defects or other reproductive harm. In 1986, 30 chemicals were on the list, now there are 900-plus dangerous chemicals.
"Our sales teams have been trained to help clients choose the right promotional products and make certain they are in Prop 65 compliance, through testing or appropriate labeling, when shipping or distributing to California," said Robert Steffek, Director of Global Product at Shumsky.
Client questions regarding Prop 65 regulations should be directed to Shumsky account executives or Robert Steffek, [email protected].