PPEF Awards 2019-20 Jayne Emoff Miller Scholarship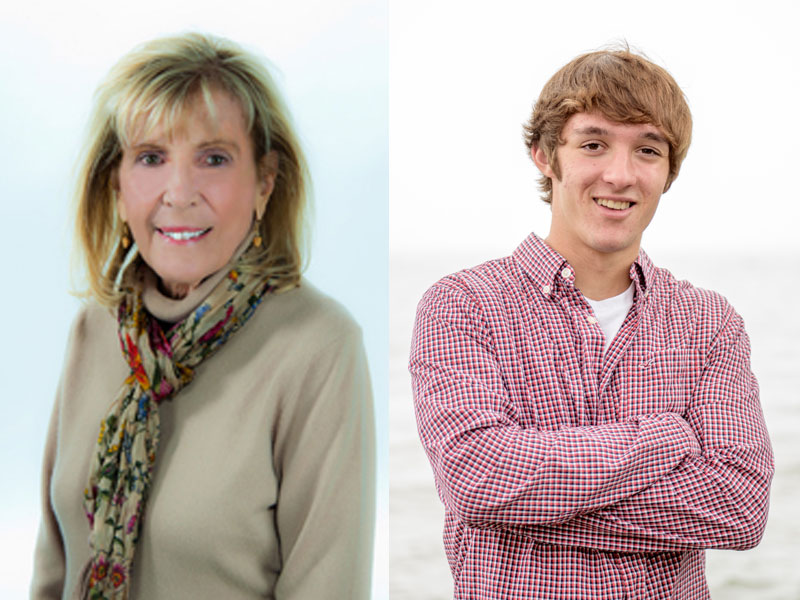 PPEF (Promotional Products Education Foundation) recently awarded the Jayne Emoff Miller scholarship to a future graduate of Ohio University.
Jayne Emoff Miller was the former owner of Shumsky Promotional, located in Dayton, OH. She was a second-generation owner of Shumsky from the mid-1980's into the mid-2000's and one of the early diversity businesses certified as a Woman Owned Business. Miller was a part of Shumsky for over 40 years – selling, leading and molding teams. She developed her skills from a combination of the mentoring she received from her parents, trial and error, industry education, and her peers.
Determined through a competitive application process and chosen by members of the PPEF Foundation, the recipient of the Jayne Emoff Scholarship for the 2019-20 school year is Kyle Obly of Aurora, Ohio. Kyle is a future graduate of Ohio University in pursuit of a major in Journalism with a double minor in Sports Management and Broadcasting.
From a young age, Obly's love for sports was displayed by not only playing but also following and reporting on them through his blogs and sites on social media. At age eleven, Obly created a fan account on Instagram called Haden Nation, about the Cleveland Browns' Joe Haden. After gaining over 5,000 followers, the growing popularity of the account led Obly to be personally recognized by Haden after they met at an event. "From that point on I realized my passion for the world around sports and its players was something I wanted to pursue for a career," says Obly.
Obly is one of three children – triplets – in his family. "Coming from a family of triplets sure has been a blessing but financially with college it is a struggle," says Obly. "With your generosity of this scholarship it will help my family achieve our educational goals."
Michael Emoff, son of Jayne Emoff Miller and Chief Vision Officer of Shumsky, states, "With the Jayne Emoff Miller scholarship, we can continue to honor my mother and her legacy in the promotional industry and our community." Emoff says, "The opportunity to continue making a difference in young people's lives, such as Kyle's, would make my mother immensely proud and humbled."
For more information on the Promotional Products Education Foundation, visit https://www.ppef.us .