Shumsky Wins Gold At PPAI Pyramid Awards

About the PPAI Pyramid Awards
Promotional Products Association International (PPAI) celebrated the 60th Anniversary of its PPAI Pyramid Awards Competition awarding 44 Gold, 88 Silver, 12 Supplier Star and 10 Supplier Award of Merit winners at the PPAI Walk of Fame award ceremonies held January 16, 2018 at the Mandalay Bay Convention Center in conjunction with The PPAI Expo in Las Vegas, January 14-18.
Since 1958, the PPAI Pyramid Awards have recognized and honored promotional products businesses and helped shine the spotlight on the collaborative business model unique to the industry. Shumsky, was presented a Gold Pyramid Award in Distributor Self Promotion for the 2018 Pyramid Award Competition.
"I am thrilled to congratulate Shumsky, winner of PPAI's prestigious Pyramid Award," said Paul Bellantone, CAE, president and CEO at PPAI. "Shumsky's dedication to solution-based selling combined with creative inspiration and the ability deliver promotional strategies that resonate with customers and deliver results."
"Ready to Knock Your Socks Off"
Team Shumsky and representatives of Pop! Promos, a promotional product supplier, were there to accept the award. This three-month campaign was called "Ready to Knock Your Socks Off" and included: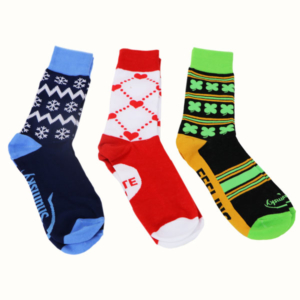 1500 pair of Shumsky branded socks
Direct mailers and complementary insert card
250 "Capture the Moment" business cards
The idea behind campaign was to showcase the creativity and capabilities of Shumsky while also requesting to work together on upcoming marketing projects. Shumsky continues to gain new appointments and referrals from the campaign and generated $28,000 in sock sales and over $250,000 in new customer business. PPAI awarded the "Ready to Knock Your Socks Off" campaign with the gold Pyramid Award as it demonstrated top quality of self promotion for distributors in the promotional industry.
Shumsky was first honored with a gold Pyramid Award in 1982, and has since received 30 more Pyramid Awards. A panel of industry and outside marketing and advertising professionals chooses the winners of the PPAI Pyramid Awards. The awards are based on creativity, excellence, and collaborative business models and are considered to be prestigious within the industry.