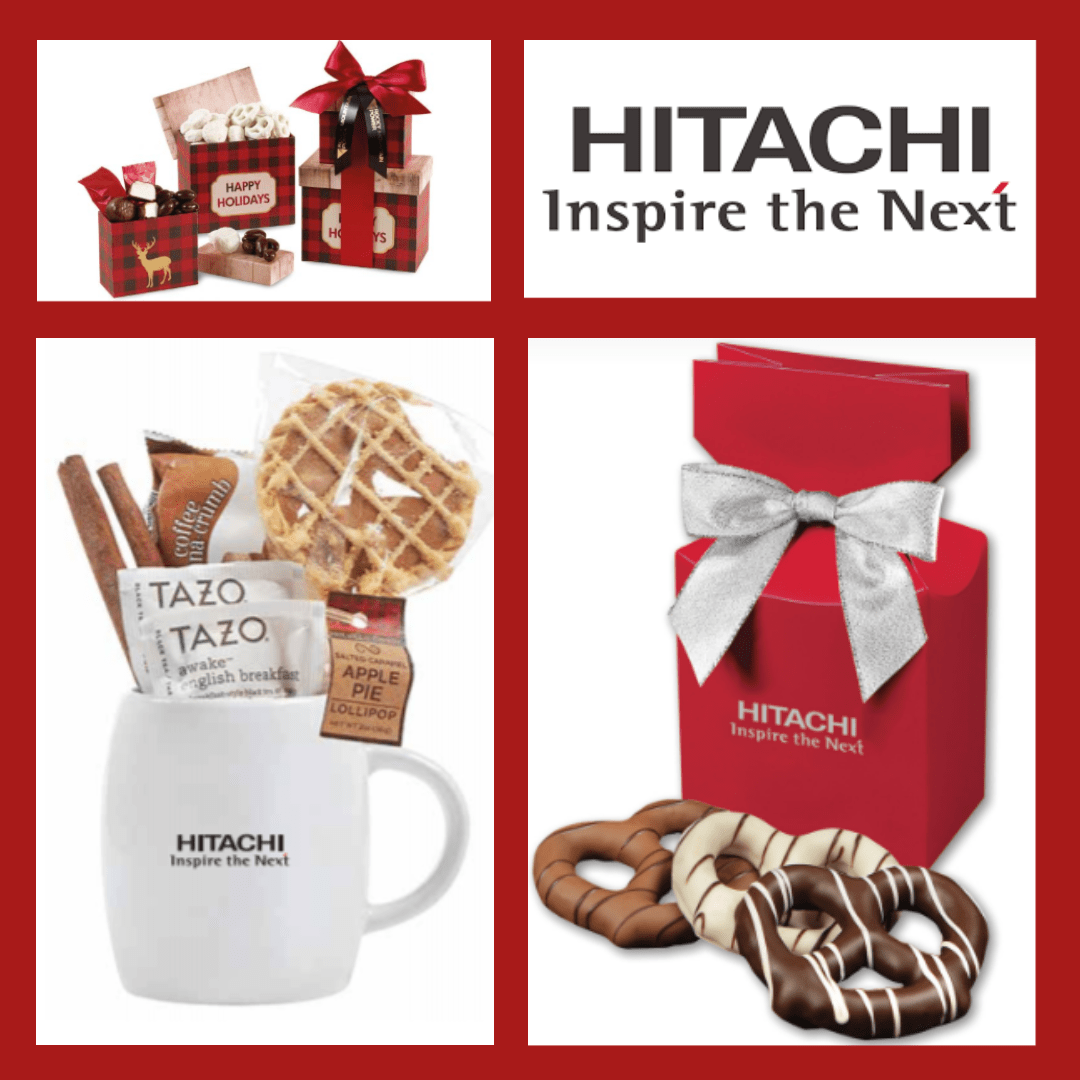 Shumsky provides a suite of products for a client (Hitachi Vantara) needing branded holiday gifts for their employees.
The Need
A global leader in information technology and services, Hitachi Vantara, partnered with Shumsky for some creative concepts and gifts for their employees to be distributed over the holiday season with the goal of making everyone feel valued and appreciated.
The Solution
Our creative team put together a suite of thoughtful products designed to boost employee morale and demonstrate appreciation. Product options fell into popular categories such as technology, apparel, food and drinkware. The Hitachi Vantara team selected company-branded bags for travel, winter gloves and hats to keep warm, and delicious treats for employees to enjoy during the holidays, while staying connected to the Hitachi Vantara brand. Products were distributed by Shumsky at different times so Hitachi's employees would continue being surprised throughout the holiday season.
The Results
Our client was absolutely thrilled! The suite of products delivered to our client's employees was very well received and we were successful at completing our client's goals of the project: make everyone feel valued and appreciated.