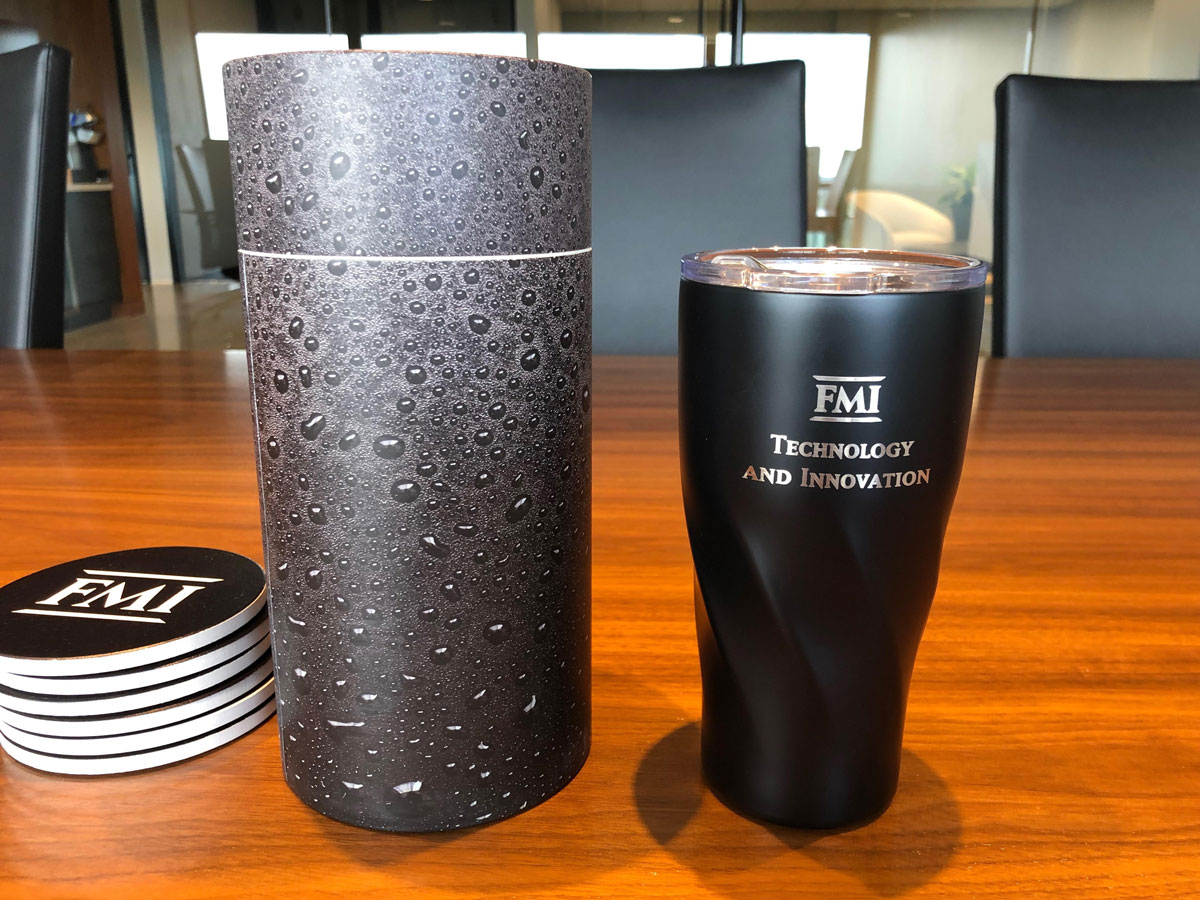 Shumsky provides exceptional speed and service to deliver a product with a purpose to a client needing a quick yet practical gift idea.
The Need
Our client, a large Management Consulting company in North Carolina, FMI, operating under the purpose "to create a better future for engineering and construction, infrastructure and the built environment and the industry's leading organizations," needed a creative but practical gift idea for a fast-approaching conference they were holding for executives.
The Solution
FMI gave us a call, conversations ensued, and then we did what we do best – deliver exceptional promotional solutions. We sourced a product with a purpose quickly. The custom drinkware with the laser etch looked stylish and professional, and within their desired price range. It had checked all the boxes of criteria to satisfy our clients needs.
The Results
We turned the order and shipped it to the client within just 24 hours – adding some attractive packaging to increase the perceived value, which business experts like, Page Moreau, from the Wisconsin School of Business, state, "there is strong evidence that the unboxing experience impacts customers' emotions and their perceptions of product value." Our client relayed back to us that the gifts were a hit at the conference! All attendees took home their new drinkware gift to enjoy.
This quick story underscores the importance of connections with our customers and our product suppliers. Throughout our 65 years, we've built and maintained relationships that allow us to source a number of options from great strategic partners. Our experience has positioned us as a major player in this industry. By creating a solid, end-to-end Engagement Journey™ for our clients and their brands, we deliver coordinated solutions that result in personalized programs with a strong return on investment. For whatever your business is looking for, we will use our industry knowledge and expertise to deliver promotional solutions with white glove service.
So, when you're ready to kick start your next project, let us show you what we do best.