Branded Under Armour Now Available through Shumsky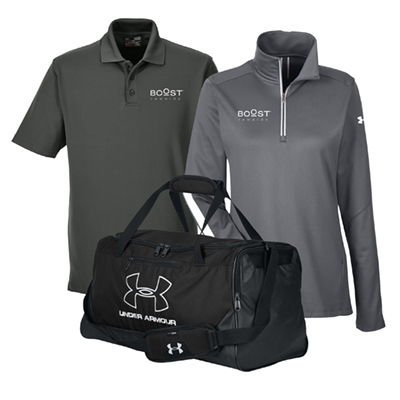 Shumsky is officially licensed to distribute branded Under Armour
For over 60 years, Shumsky has brought value to our clients with an endless list of brand names to use in your promotional campaigns. We're very excited to be in a very small group of distributors who are officially licensed as an Under Armour apparel distributor in our industry!  What this means for our clients is access to more than 30 styles of branded Under Armour in categories like apparel, head wear, and bags.

Branded Under Armour is the perfect solution for your uniform program or next golf outing when we add your logo or message to the modern color choices like heather gray, laser green, tropic pink or hi-vis yellow. If that sounds a little too modern for your company or event, we also carry the basics: white, black, navy, and red. Apparel styles include men's and ladies' short sleeve polos, jackets, t-shirts, hoodies, and more!

Now, we'll introduce you to Eric, our Shumsky Showcase host who will show you a few Under Armour styles. Contact us if you're ready for more information!