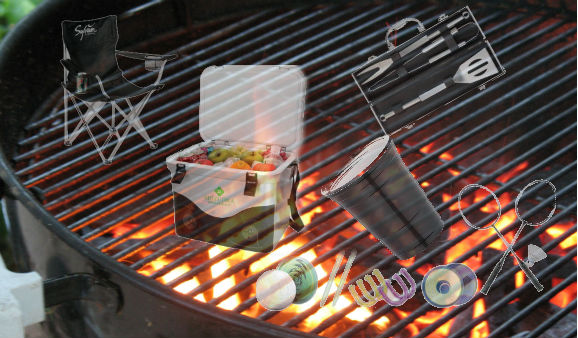 Summer time has arrived! The best time of the year to grill up tasty food for your friends and family.  As you are preparing to dust off the grill, take a moment to check out these must-have promotional items for cookouts.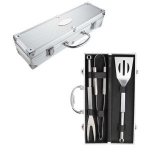 Tools – Grill tools are essential for a cookout's success because they help prepare the food just right.  Make sure your gill tools are dependable and visually appealing to guests watching you prepare their food.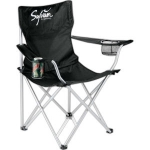 Seating – If you are having a cookout this summer make sure you have enough outdoor seating for all of your friends and family.  Sturdy fold up polycanvas chairs with cup holders are a great way to supplement your permanent lawn furniture so all of your guests can relax.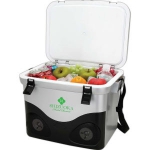 Cool drinks and tunes – Two of the biggest challenges for a summer cookout are finding a way to keep drinks chilled and to get music outside.  The innovative Radio/MP3 Cooler is a great way to eliminate this problem.  With capacity to keep up to 30 cans cool, this battery powered Radio/MP3 Cooler is the perfect accessory to make your summer cookout a memorable experience.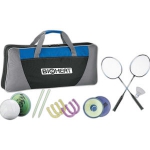 Games – Outdoor games are a great way to keep your guests entertained.  Fun games like badminton, volleyball, horseshoes, Frisbee, and more are all included in this 31 piece outdoor game set.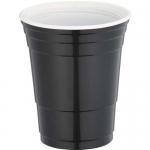 Cups – Your cookout guests are going to need cups for their water, soda, and beer so be sure you have plenty on hand.  Instead of standard disposable cups, try these sturdy Game Day Cups designed to look like classic plastic Solo cups but are reusable and dishwasher safe.  Your guests will enjoy these fresh new cups at your cookouts for years to come.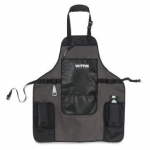 Gear –The ultimate griller's apron kit is a necessity for every grillmaster and cookout host.  This apron has pockets for your grill tools, drinks, lights, and more.  You will be comfortable in this breathable sport mesh apron, and the envy of the other grillmasters in town.
Have fun this summer and utilize these fun promotional items for outside gatherings to enhance the cookout experience for yourself and your guests.