Fresh Promotional Ideas to Help Focus On Your Brand in 2019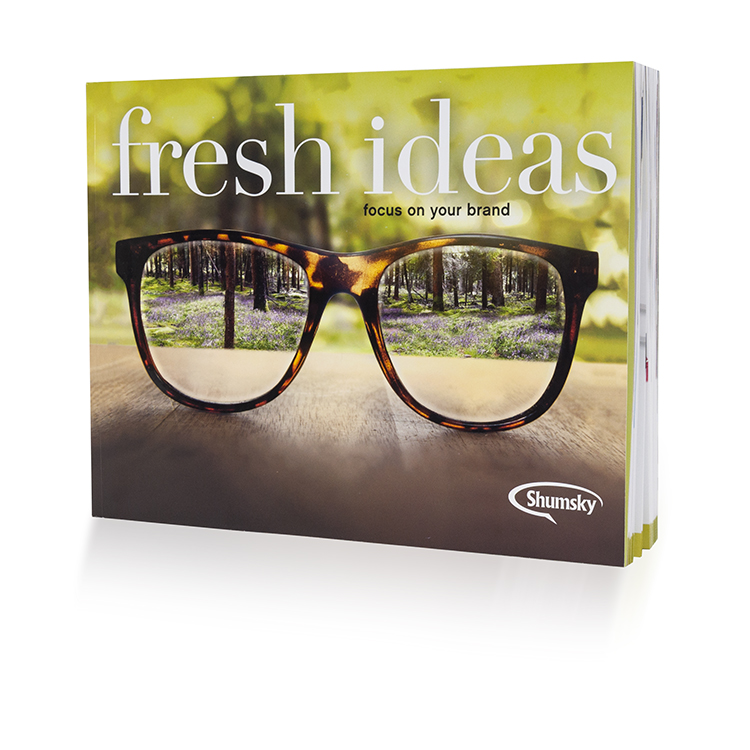 Our 2019 catalog of promotional ideas is here! In a fast-paced world where there are thousands of news articles a day, endless YouTube videos to watch, multiple social media platforms to manage, and millions of people who just can't put down their phones, we are ready to make this year all about YOU and how to "Focus on Your Brand", so your customers focus on… YOU!
Consider our catalog as a creative resource, complete with hundreds of items and applications to broaden your market reach. There is something for every promotion in categories such as technology, apparel, desktop items, recognition gifts, and trending products. We also have project worksheets to help you begin planning your next campaign. Take advantage of our expertise!
Shumsky has over 60 years of experience in helping clients like you identify, source, and collaborate on the creative product choices to keep your goals, audience, message and budget all in clear focus. Keep the catalog at your desk for quick reference or if you're the "less is more" type, visit our virtual catalog. Don't forget to follow our Pinterest boards for new ideas throughout the year.
Call 800-223-2203 to receive a catalog and start focusing on your brand!