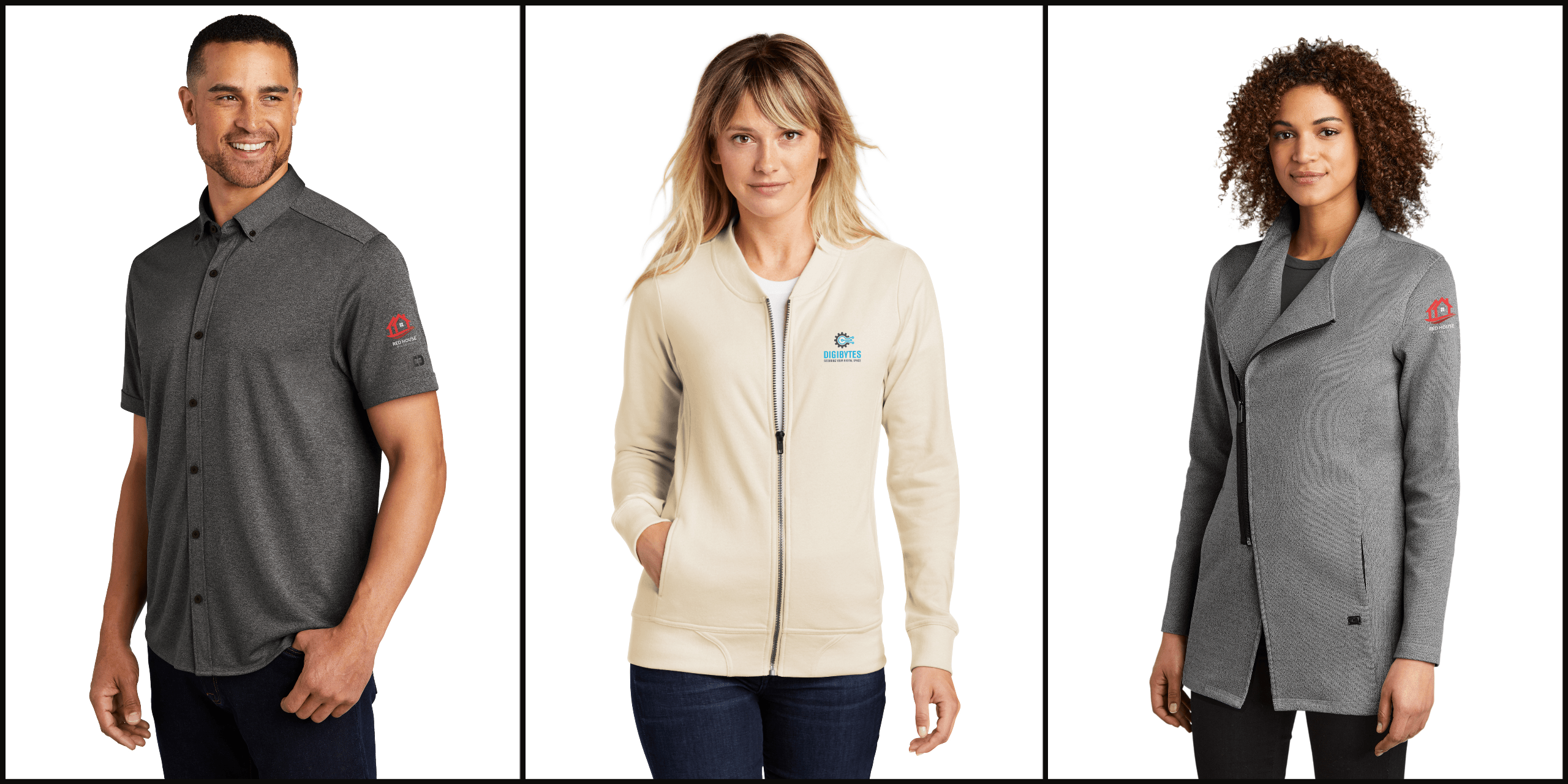 What is Biz-Leisure?
Move over athleisure, there's a new style in town
Perhaps you've heard of "athleisure" — a type of hybrid clothing designed for comfort and performance. Well here's a new word for your vocabulary – the combining of Athleisure and business casual. It's Biz-Leisure! Biz-Leisure combines shapes and styles that are simple and easy to wear with fabrics that are softly structured yet approachable and not overly "dressed up". 
Biz-Leisure combes the sleekness and style of professional attire with the comfort of loungewear. 
With many of us working remotely or from home and primarily interacting with our coworkers through our computer screens and webcams, a whole new way of dressing has been born, and maybe it's here to stay for good. As many employees experienced an unexpected shift to remote working, the way we worked changed and what we wore during work hours changed significantly. As the world embraced virtual communication, sweatpants became unexpected (but welcome) work attire. 
The next popular trend among remote and homebound workers when needing to spruce up in a moment's notice before joining the morning video call was to throw on their "Zoom Shirt". A "Zoom Shirt" is a button-up or professional looking shirt that communicates to your audience on the other end of your webcam that you're dressed up. Joe Farrell, Executive Vice President of the film company Funny or Die even recorded wearing the same exact shirt for 70 days in an attempt to see whether or not his colleagues would notice. They didn't. And when Joe finally broke down and confided to his colleagues about his Zoom Shirt, they showed Joe the shirts hanging on the back of their office chairs to show him he wasn't alone. 
Going one step further, Biz-Leisure was born by combining the sleekness and style of professional attire with the comfort of at-home/ loungewear. Styles of Biz-Leisure includes shirts with a woven look but have a tremendous amount of stretch so that you can be comfortable and move in them. Other styles include knit jackets of all types that give you a "blazer" look. These styles are easy to throw on just before going into a meeting or to run to the grocery store. 
We recently caught up with SanMar's Trend Editor, Vicki Ostrom about this new style. "You can go back even to the 1920's with the threads of this type of dressing showing up, but definitely in the late 1990's, many women started wearing their "work-out clothes" for more and more activities that were outside of actual workouts.  They did this because they could actually move in these clothes.  They were easy to wear, wash and get into and out of quickly.  Important qualities if you were juggling a work bag, baby stroller and coffee. Science and textiles have also caught up to this trend, with wicking and anti-microbial properties being table stakes now, not features to tout as new.  And finally, Marie Kondo, having with her "Less but Better" mantra ringing true for legions of fans, has prompted many to adopt a minimalist wardrobe.  Trans-seaseasonal dressing where you layer a tightly edited grouping of clothes, making them work from January through December is a mantra. This works because everything we wear now is Transitional. We can wear the item for more than one activity – it moves through the day with us, working in all situations from working out to a Zoom work meeting, to a Zoom happy hour."
All Biz-Leisure styles are capable of custom branding with a company logo that will connect your employees and customers to your brand by putting it front and center. Give your team new branded Biz-Leisure styles that they can show off during Zoom calls and spark conversation! Contact us here.