promotional-coffee-mugs
When is a coffee mug more than just a coffee mug? The most popular drink in offices around the world is coffee, whether it's giving someone a fresh start in the morning or rejuvenating their afternoon. The popularity of coffee in the business world has subsequently made the coffee mug a valuable promotional tool around the globe.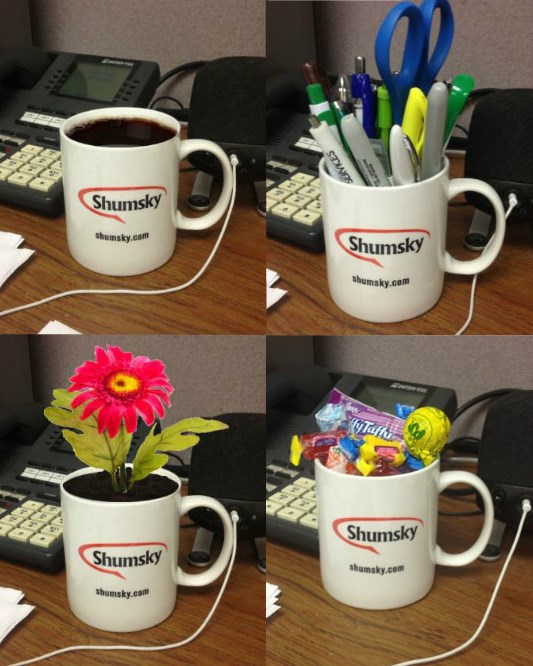 Promotional coffee mugs have a high value and come at a low cost. Look around the office and take note of the number of coffee mugs being used for more than just "a cup of Joe".
From decorations to supply caddies, coffee mugs have developed a multitude of useful applications in offices, each with a unique opportunity to gain more brand recognition. Check out our list below of the top 10 uses for a promotional coffee mug and let us know other ways to use a coffee mug.
To drink coffee – duh!
Pen holder – clear desk clutter
Candy jar – make some friends
Gift packaging – now that's a reusable package
Flower holder – beautify your desk
Soup bowl – no bowl? no problem
Business card holder – a convenient location for your stash
Coin collector – loose change adds up
Paper weight – simple and effective
Reminder – imprint company goals, policies, etc…
As always, stay tuned for the latest in promotional product ideas, news, and events.