Keep Them Talking 2014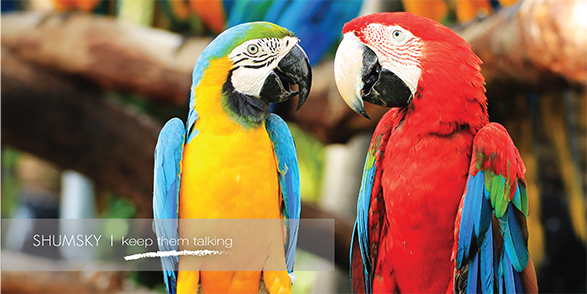 Check out our 2014 Fresh Ideas catalog – full of ways to start and KEEP your customers talking about your brand! Last year it was all about how to MAKE A BOLD IMPRESSION (how does that seem like so long ago already?). Now that your impression is made, Keep Them Talking!
Keep your customers talking. Keep your customers' customers talking. Keep your competition talking. How? Every year promotions rise to the next level – new products, proprietary patented ideas (did you know Shumsky has nearly 30 product patents?) and customer expectations are higher (rightfully so). Talk to us about your sales and marketing goals and let us help you exceed them!
Want to request a 2014 Fresh Ideas catalog? Click here.
Stay tunes to Shumsky Promotional Buzz for Best of Show 2014 – a compilation of the latest and greatest promotional items to help promote your brand.