Custom Pink Promotional Items for Breast Cancer Awareness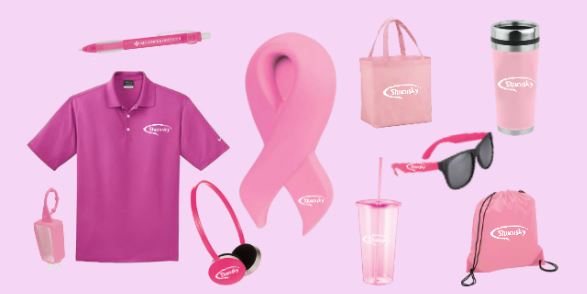 Promote Breast Cancer Awareness this October with fun and useful pink promotional items. The color pink has become a symbol for the fight against breast cancer, and awareness levels of the disease are now higher than ever as a result. Whether it's an internal campaign for your employees or an external promotion for your clients, Shumsky has the perfect custom pink promotion for you.
Contact your Shumsky Sales Representative to create a unique campaign for your organization today! As always, stay tuned for the latest in promotional product ideas, news, and events.