Farm To Skin Lotion & Bar Soap Gift Set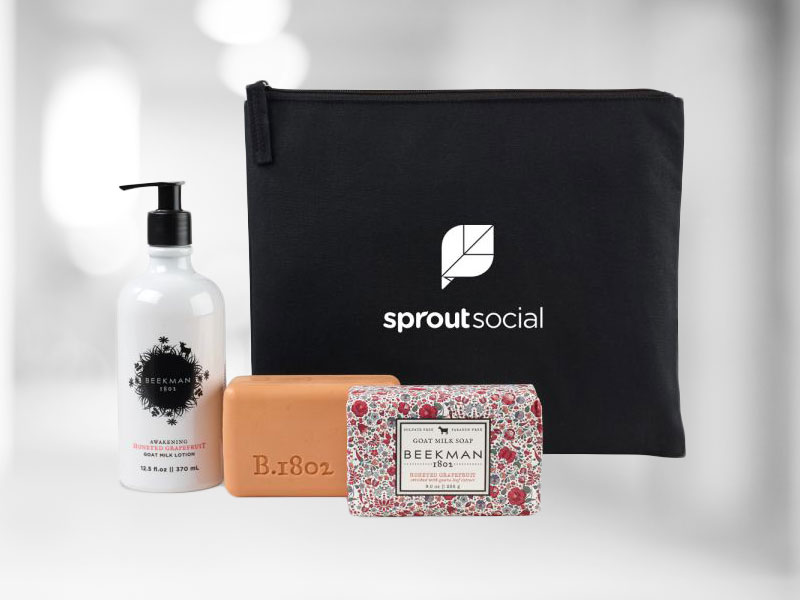 Treat your hands with love and care with our Avery Large Cotton Zippered Pouch paired with one Beekman 1802 Hand & Body Bar Soap and one Beekman 1802 Hand Lotion. Did you know that Goat milk provides skin a natural moisture barrier to prevent irritability making it great for sensitive skin? This combination of triple-milled bar soap with luxurious lotion in an awakening farm-fresh botanical scent will help keep hands healthy, clean, and moisturized.
Beekman 1802 products are made with the simplest, cleanest, and best ingredients from a farm. Free of parabens, phthalates, formaldehyde & synthetic colorants, 100% vegetable base, and cruelty-free.
Goat milk is a key ingredient in all Beekman 1802 soaps which leaves skin clean, nourished, and well moisturized. Goat milk is a skin-care superfood because it contains caprylic acid, which helps bring the pH close to human skin and why your skin drinks it right in!
Beekman 1802 soaps are triple-milled. This means that the soap is passed through a press three times in order to remove as much water as possible. Therefore, giving you a soap that is super dense and long lasting.
Features
Complete this form for more information!