Shumsky Wins Local and National Award for Marketing Campaign
Shumsky is proud to announce we recently won a GOLD in the 2016 Pyramid Award Competition sponsored by Promotional Products Association International (PPAI) and a SILVER Hermes Award through Dayton's American Advertising Federation (AAF). Both awards were given for Shumsky's collaboration on a marketing campaign for a season ticket delivery package for the Dayton Dragons.
Thirty-Five Gold, Silver and Bronze winners were recognized at the PPAI Awards Presentation & Reception (in conjunction with The PPAI Expo in Las Vegas). The Pyramid Awards, f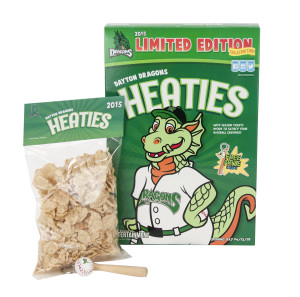 irst introduced in 1958, have grown more relevant with time by recognizing campaigns that demonstrate the effective use of promotional products, packaging and copywriting to create integrated marketing campaign programs and quantifiable results. Winners of PPAI Pyramid Awards are recognized for the outstanding, creative use of promotional products in a variety of client programs and campaigns.
"We are very pleased to recognize Shumsky with the Pyramid Award," said Paul Bellantone, CAE, president and CEO at PPAI. "Shumsky's dedication to solution-based selling combined with creative inspiration and the ability deliver promotional strategies that resonate with customers and deliver results."
The Hermes Awards recognizes the very best in locally created advertising through a panel judging process. Winners have the opportunity to submit to a national competition with the same name. There were over 100 award recipients during this year's ceremony held on February 27.
For more information about the PPAI awards program visit www.ppai.org/awards or contact the PPAI Awards and Recognition department at awards@ppai.org. For more information about the American Advertising Federation, visit www.aafdayton.com.