Shopping for creative fresh ideas? Our online resources are filled with products in every category from drinkware to apparel to technology. Check them out to get your creative juices flowing and discover applications that best suit your promotion! For help getting your next campaign started, you can reach us at 800-223-2203 or at sales@shumsky.com.
Browse our Shumsky ideas online shopping catalog where thousands of fresh ideas are waiting to be discovered.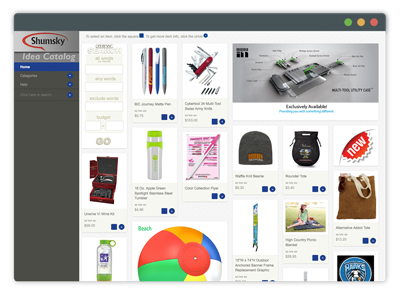 Shumsky visits the top industry trade shows throughout the year to find the newest trends and most innovative new product releases for our clients.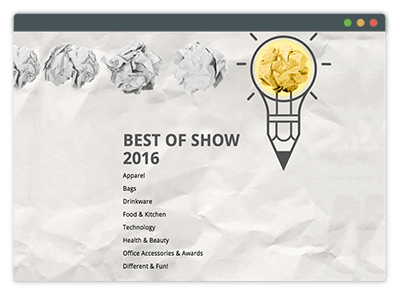 From challenge to idea through execution and return on investment…see how we partner with clients to meet their goals.