Shumsky Worldwide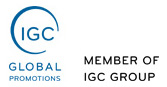 Shumsky is a founder and 1 of only 5 promotional companies in the U.S. with ownership in IGC Promotions. IGC Promotions (International Advertising Gift Promotions) is an incorporation of promotional companies that spans the globe.  The IGC is the premier global promotional product organization in the world with a presence that covers 52 countries, guaranteeing our global approach with local service. The IGC team has years of purchasing experience and expertise within the complex chain of promotional products importing.
Having a common brand around the world does not mean that there are common needs. As an IGC partner, we work with many well-known global brands and are able to offer extra value that is most often missing from global incentive and promotional campaigns. Common needs / different markets or similar markets / different needs, IGC has the flexibility to offer the best possible service to any part of the world and deliver the most comprehensive promotional programs available.
Unique Global Benefits
Culture driven sales support

Global warehouse and fulfillment facilities

Leading edge technology

Preferred lead times from our global supplier network

Pre-negotiated program pricing and inventory ownership

Unsurpassed price to value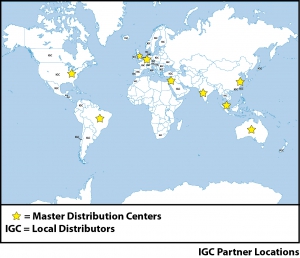 Shumsky (North America)

The PeerNet Group is an alliance of leading Promotional Products and Marketing Distributors with locations across the United States, Canada, and Mexico. By coming together as The PeerNet Group, our individual companies are able to offer clients the best service, the most creative ideas, competitive pricing and on-time delivery. Members of the group work together to provide some of the most advanced technology, product decoration and imprinting, fulfillment, and distribution– all aimed at satisfying our clients' needs. 
Domestic Benefits
Brand on Demand pricing, minimums, lead times

Centrally located warehouse and distribution

In-house creative and technology teams

Preferred lead times

Pre-negotiated program pricing

Proprietary ecommerce solutions